Job interview tips for Durham women
Faced with a job interview? Preparing for a big presentation?
How to deliver your talk is as important as your content.
Often, our message gets undermined by our hasty choice of words and the expected impact is lost.
You have fantastic skills and great ideas to share, make sure your message is delivered with confidence and power.
Women's leadership expert Tara Sophia Mohr, warns of the following common traps in women's communication:
Forget the dreaded "just".
Remove it from your vocabulary. "I just think...", or " I just would like to..." demean what you have to say. Say it with confidence - drop the "just".
At the same time, forget about "actually".
Phrases like "I actually want to add something" or "I actually have a question" sound like we are very surprised that we have something to say. You are insightful and want to be informed so don't be surprised that you want to share what's on your mind.
"Just" and "actually" are nothing more but filler words. Drop them. Your speech will be more clear, concise and powerful without it.
To find out more about preparing for an interview and improving your public speaking skills refer to the Toastmasters magazine or contact Bowmanville Toastmasters club.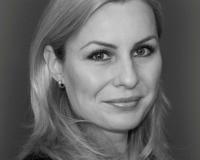 Author:
Julita Jaworski
Phone:
289-200-1095
Dated:
April 11th 2012
Views:
1,873
About Julita: Julita Jaworski, Sales Representative, Global Property Specialist - Julita is a full-time real e...