French Immersion schools in Durham Region
French immersion is gaining in popularity as Ontario has recently announced the expansion of this program. The changes will include adding more subjects at a secondary level to help students develop strong language skills on a variety of topics.
Unlike French Language schools, which are available to French-language-right-holders. French Immersion education is part of the French as a Second Language programs (FLS) offered by Ontario English language school boards and as such is open to all students within these boards including special needs and ESL learners.
The goal of French immersion programs is to build the strong proficiency of French while mastering English language skills at the same time. The program has been successful in meeting this goal because as children grow and learn to read, write and view the world, one language supports the development of the other. Skills transfer between languages as new concepts are learned.
As a French immersion parent, I was very impressed with not only how quickly my first grader started to speak French, but also with how easily she can switch from one language to another.
In Ontario, immersion programs start in grade 1. Senior Kindergarten and Junior Kindergarten are delivered in English, while exposing students to French language heard from older students and teachers within school.
In grade 1 students are immersed in 100% French language with classes in English being introduced in later grades. The ratio of French to English is about 50% by the time children graduate grade 8.
For more information on French immersion programs visit Canadian Council on Learning.
For a list of elementary schools offering French immersion programs in Durham Region follow the links below.
Public schools:
Oshawa, Whitby, Brooklin, Ajax, Pickering, Brock, Scugog, Uxbridge
Catholic schools:
Oshawa, Whitby, Brooklin, Ajax, Pickering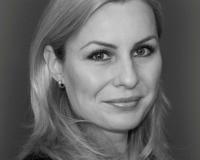 Author:
Julita Jaworski
Phone:
289-200-1095
Dated:
April 4th 2012
Views:
10,504
About Julita: Julita Jaworski, Sales Representative, Global Property Specialist - Julita is a full-time real e...