Durham Real Estate Listings App for Mobile Phones
Search for listings on the go - check out these new features of our updated mobile phone app:
Listings Near You
Visit our DurhamHomeSavvy.com website when you are on your phone. When you see the polished decking and art-deco buttons, you'll see a pop up at the bottom, asking to share your location. Press yes/allow/share Location.
Now, the app knows where you are, and you can tap the button that says 'Listings Near Me' that will show you any listings in your physical vicinity! How cool is that?
Image Swiping
No more looking for that 'next' arrow – Browsing photos just got super easy! Whenever you view pictures of houses on the mobile app, and there's more than one, you can swipe them to scroll to the next image in the list. When you're looking at a listings details page, you can tap on one of the photos at the top and be taken to a gallery to choose from. On search results, you can also swipe to see similar listings!
More Details!
Make your way to a listings details page on your app. As you scroll down you'll see all the info we crammed in there. It's now similar to the information that's shown in the full desktop version of your DuramHomeSavvy.com website!
Email Alerts
Save time – use the app to set up email alerts for properties in your desired area and price range. New listings will now arrive daily in your inbox.
Augumented reality search
Fancy name for a fun game! Discover local properties using virtual reality. Hard to describe, have fun and try it for yourself! You will need an app called Layar to use this feature.
The Price Game
Waiting in line? Test your knowledge of local market with this fun and addictive 'anytime' game. Property values differ throught Durham communities. This is a fun way to find out how much house you can afford, say in Ajax, Oshawa, or Courtice.
Contact
We love mobile phones too! It's easy to get answers fast. Use the' Question?' button below the listing description, or call or email us from the 'Contact Info' tab.
Install
The app works on most mobile platforms, including iPhone, Blackberry, Android
To install go to DurhamHomeSavvy.com on your phone and click the 'Install' button at the bottom of the home screen. Or, scan the QR code above.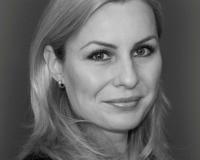 Author:
Julita Jaworski
Phone:
289-200-1095
Dated:
May 28th 2012
Views:
2,452
About Julita: Julita Jaworski, Sales Representative, Global Property Specialist - Julita is a full-time real e...